Providing Your Website to the Customer
Your entire WordPress website, including the database, is cloned and provided to the customer.
Basic method of cloning your product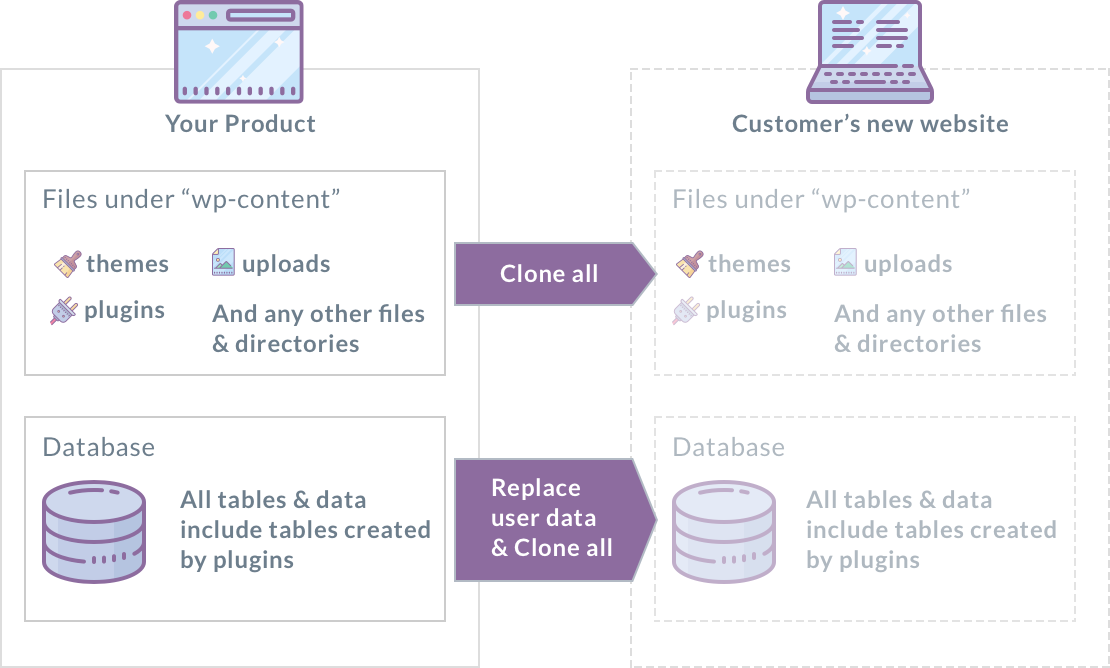 Data to be Cloned
The following WordPress data will be cloned:
Databases, excluding the customer tables
Plugin files
Theme files
Uploaded media files
All files in the wp-content directory
All settings and customizations
Data not to be Cloned
The following data will not be cloned so it will not be included in the customer's website:
Revision history
WordPress core files (The latest WordPress version is always installed)
WordPress creator's account data (All creator's accounts data is deleted and replaced with the customers new account data)
Things to Note
The files in wp-content will be current as of the date when you submit the product to be published for sale. So when the website is cloned for the customer, it is possible that some plugins files to be outdated. In such case, the customer can update the plugins manually by himself/herself using the WordPress Dashboard.
Media files are hosted by Amazon S3. You can delete media files from the developer WordPress site. Only the media files in the developer WordPress database will be deleted, not the media files stored by S3.